Boutique Style Management, at Your Fingertips
We understand that you must have the right property management company in place in order to assist in the success of your asset. We perform every area needed in the circle of property management. One of our many goals is to build relationships with tenants and our investors that enable trust and understanding.
As a full-service property management firm, we offer the most comprehensive and cost-effective management solution for property management. Brittain Commercial has established a higher standard for the property management industry by incorporating innovative processes and systems which are managed by a professional and well-trained staff. We are confident that our integrity,
knowledge, and experience will provide you with the best return on your investment.
Here are just a few of the many services we provide: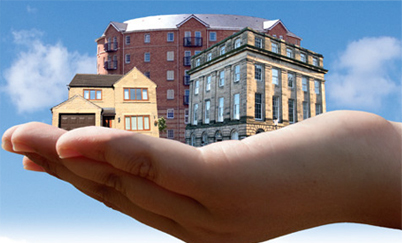 Property Supervision Services:
Onsite inspections conducted frequently
Ongoing resident manager training and performance evaluation
Continuous market rent studies to ensure maximum return on property investment
Ongoing owner consultations for optimum results
Training for all personnel in Fair Housing and Fair Debt Collection practices and procedures

Tenant Management Services:
We believe renters should also receive credit for managing their rental payments and therefore have partnered with Experian to include positive monthly payment information, which will greatly encourage timely rental payments.
Established resident retention program with an excellent track record of results, including ongoing tenant communication

Maintenance Services:
Regular property maintenance inspections with prompt scheduling of repairs
All repair bills scrutinized for accuracy
Adherence to a strict purchase order system to ensure expenses are accurate and planned
24-Hour emergency response for resident needs
Negotiated service and maintenance contracts at the most favorable rates

Tenant Selection Services:
Available property vacancies advertised promptly
Rigorous and systematic tenant screening including:

Required written applications
Thorough checks of references, credit reports, unlawful detainers, and rental history references

Record-Keeping Services:
Easy-to-read, computerized monthly reports scanned or mailed to property owners on the 1st day of each month
Organized and efficient bookkeeping methods to support client
record-keeping and reporting needs
Prompt collections and account disbursements to facilitate
smooth cash flow

Managed Benefits:
Prompt rent collection techniques with documented results
Coordination of evictions to minimize non-productive vacancies
Ongoing owner consultations for optimum results
Fair enforcement of house policies to maintain a desirable appearance of property at all times